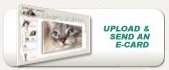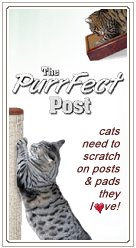 Browse Great Cat Names
Naming your cat is a very personal thing. Sometimes the perfect name just pops to mind and sometimes you need a little inspiration. Whether you have a new feline companion or are just browsing, welcome and enjoy!


How to View all of the Great Cat Names
Click on a letter to see names starting with that letter. Then click on any underlined name to see the stories that go with the name.



Do you have two or three cats who need names? Here are some great names for couples and trios. Don't forget to view our image gallery.
Submit a Name...
Have a great cat name you'd like to add to the list?
It can be the name of your own cat, your Mom's cat, or any cat you love. From the stately "Queen Vivian" to the down-home "Max," we want to hear about them all. Even if your cat's name is already listed but you have a story or a picture to go with the name, please share it with us—so the world will know!